If you think decorated trees are reserved for Christmas, think again. In fact, the tradition of Easter trees (called "Ostereierbaum") started centuries ago in Germany. Soon after, the Swedish created their own version with Påskris, a tradition where they string eggs and feathers around trees. Flash-forward to the 21st century, and Easter trees are a common decoration in houses around the world, regardless if people have Swedish or German roots.
So, what makes 'em different than the ones you deck out at Christmas? Easter trees are typically smaller, less personal (no macaroni picture frames), and covered with accessories that scream spring: pastel hues, floral accents, and well, decorated Easter eggs. Whether you're looking for an ultra-festive Easter centerpiece or a decorative statement piece that'll wow party guests, get inspiration from these Easter tree ideas that are just as easy to put together as they are to look at.
Flowering Egg Tree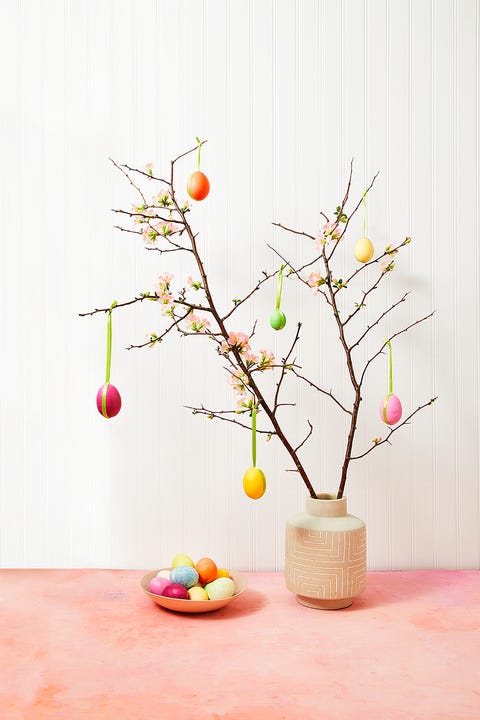 To create, gather sturdy branches from your back yard or local florist. We used flowering quince branches but you can use pussy willow, forsythia, cherry blossom, magnolia, and dogwood. And then place branches in a heavy vase.
Gather blown out eggs or lightweight faux craft eggs. Then, cut a 20" piece of thin ribbon. Using hot glue, attach the bottom of the egg to the midpoint of the ribbon. Wrap the ribbon around the egg and attach to the top of the egg with hot glue. Once dry, tie the eggs onto the branches and trim excess ribbon.
Pom Pom Easter Tree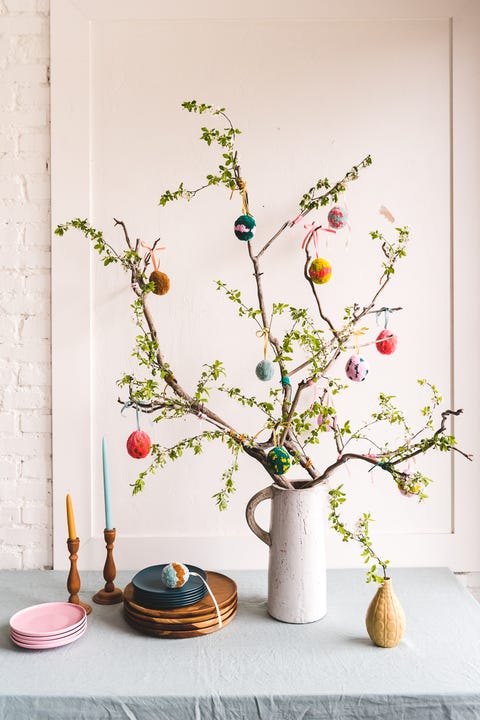 Keeping your pets and young kids in mind, craft colorful, nonbreakable eggs out of yarn and hang 'em on barren branches. To make your display even more like the traditional Swedish Påskris Easter tree, add a few feathers here and there. The floaty ornaments have been used throughout the Easter trees' history.
Get the tutorial at The House That Lars Built »
Ceramic Easter Egg Tree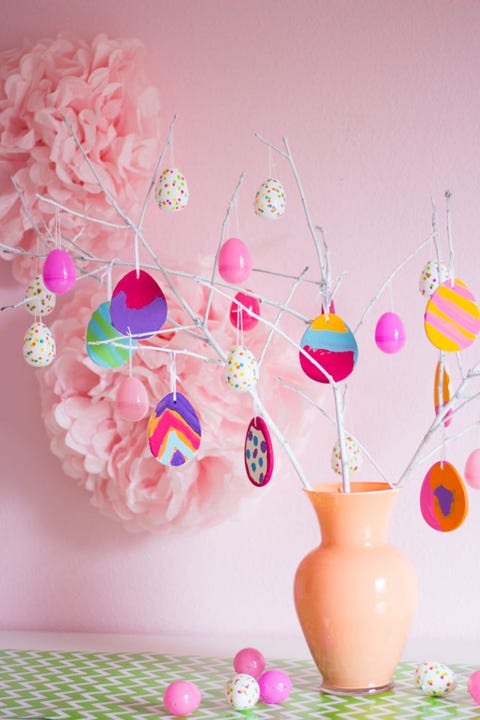 Display your kids' handiwork by hanging speckled, striped, and other hand-painted ceramic eggs on your bouquet. Use pussy willow branches to stay true to the German Osterbaum Easter tree tradition.
Get the tutorial at Design Improvised »
Sweet Easter Egg Tree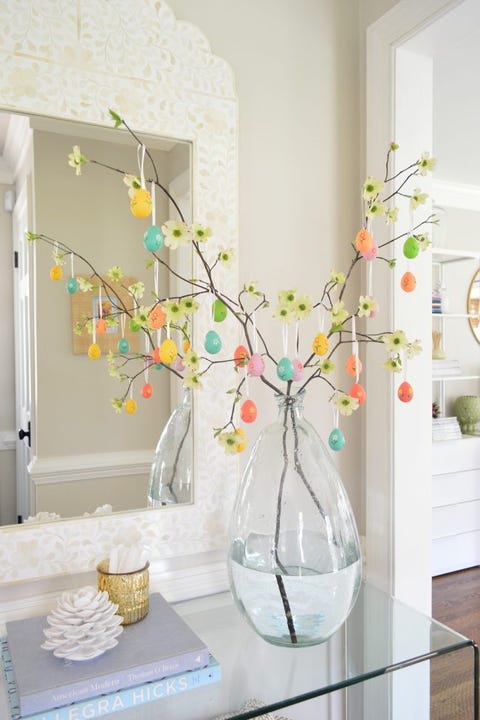 Lean into the season's fresh blooms by decorating faux flowering dogwood branches with colorful eggs, accented with ditsy florals. If you want to make your tree as bold as the best, you'll need a lot of decorations. The Guinness World Record for the largest Easter tree was set by the Associação Visite Pomerode in Pomerade, Santa Catarina, Brazil, in 2017, and featured 82,404 painted hen eggs.
Get the tutorial at Young House Love »
Salt Dough Easter Tree Ornaments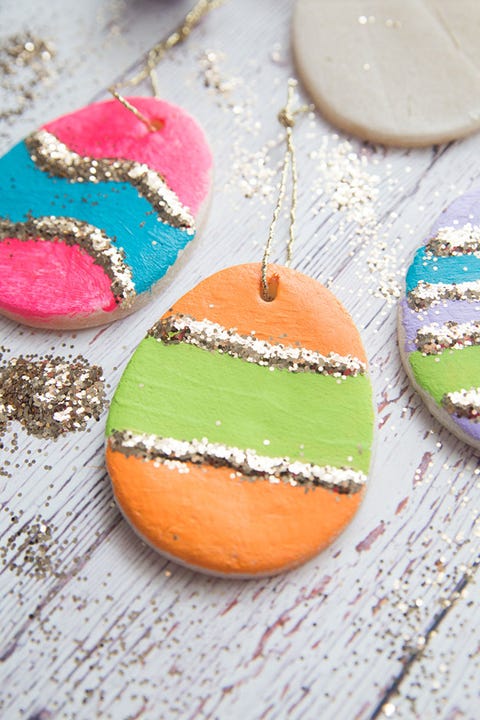 Once you've got your Easter tree situated, it's time to add ornaments to it. These salt dough options are a cute take on the Christmas classics, but in Easter egg form.
Get the tutorial at The Best Ideas for Kids »
Dogwood Easter Tree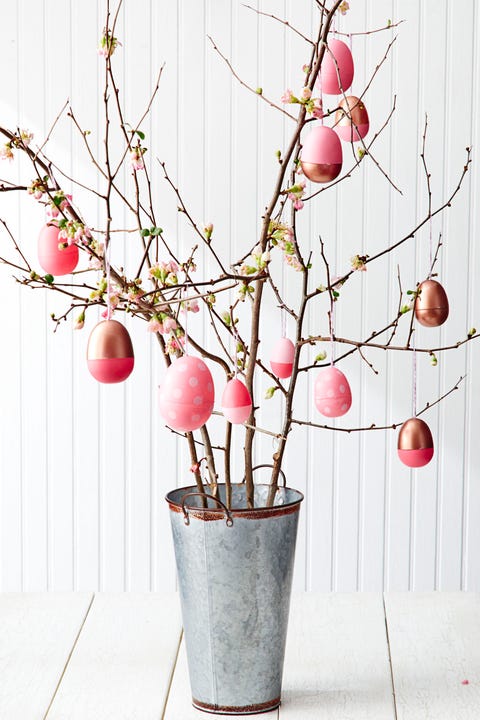 Add color and cheer to dogwood branches by hanging hand-painted Easter eggs. It's your call: Stick with a theme (like pink!) or go for a more rainbow-inspired look
Hanging Egg Centerpiece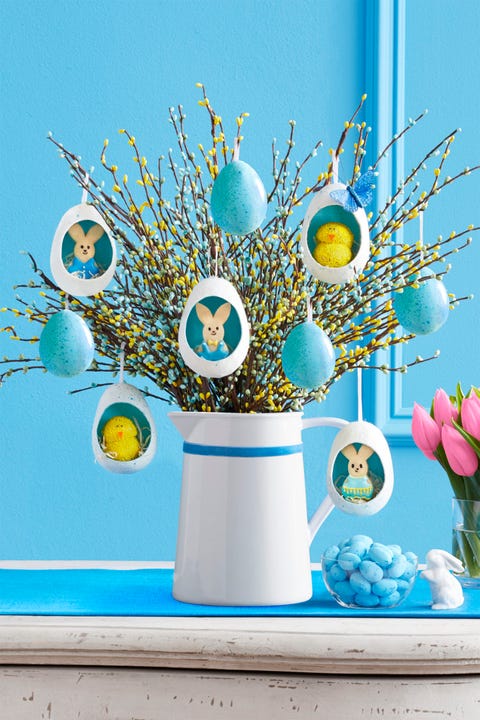 This centerpiece is made for the dessert table: Fill cut-out eggs with homemade cookies and treats for an extra-sweet touch.
Get the tutorial from Woman's Day »
Paper Swedish Easter Tree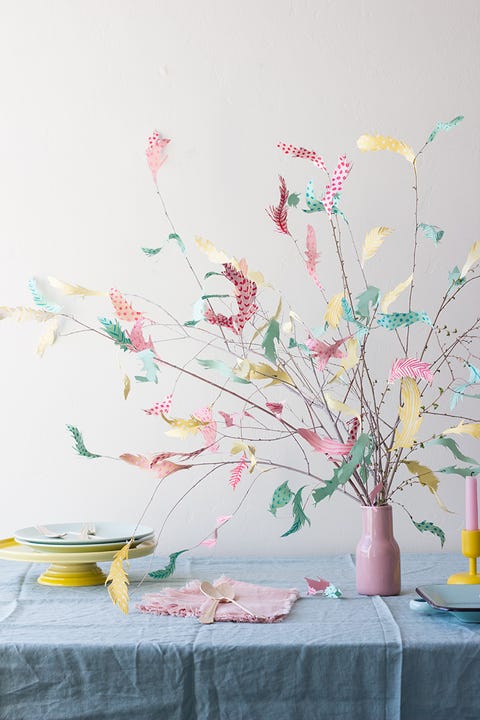 This fun take on Påskris, a Swedish Easter tree, can actually be left up year-round. Just decorate it with flowers to match your home's color scheme.
Get the tutorial from The House That Lars Built »
Paper Easter Tree Ornament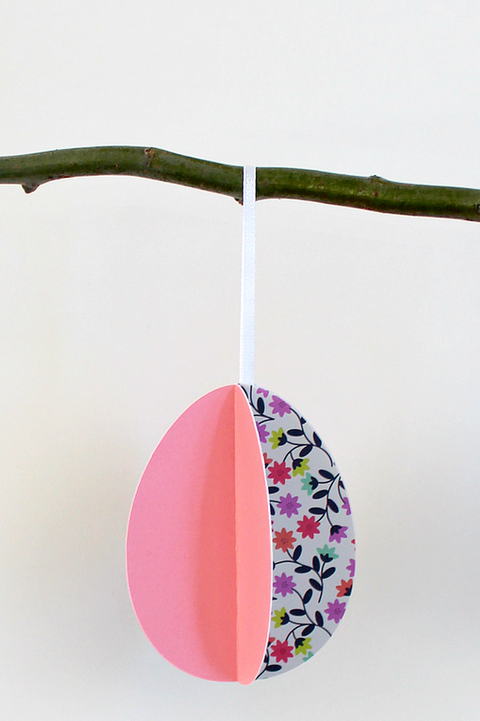 Make Easter tree ornaments that suit your decor by crafting them out of colored paper and ribbon. These ones would look great on any branch or in any bouquet.
Get the tutorial at The House That Lars Built »
Sun Catcher Easter Egg Tree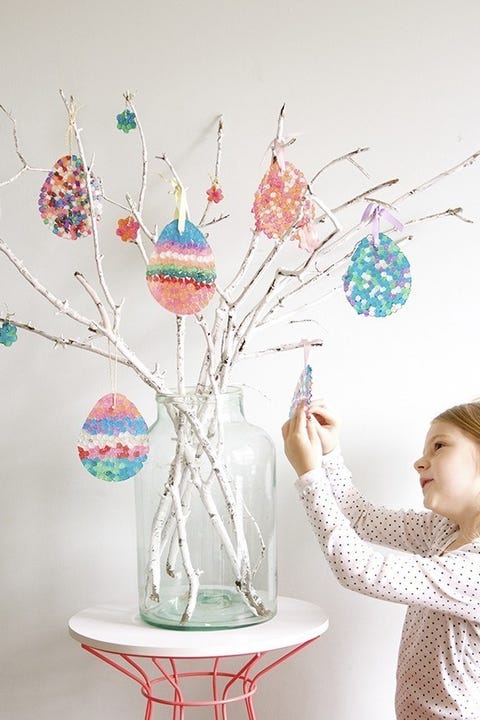 Perfect for the glitter-obsessed, this kid-friendly craft transforms plain paper into sparkly, sequin-embellished eggs.
Get the tutorial from The Handmade Home »
Colorful Easter Trees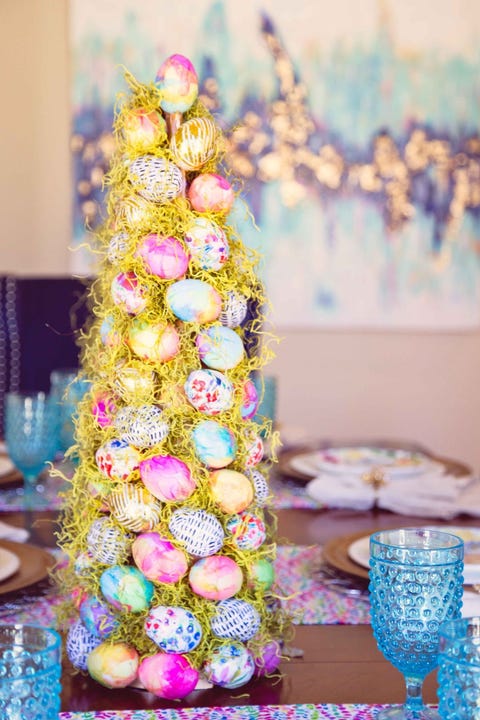 In this tabletop decoration, color and sophistication go hand in hand. To make, fill a mossy topiary with a variety of decoupaged Easter eggs.
Get the tutorial from The Majestic Mama »
Naturally Dyed Easter Egg Tree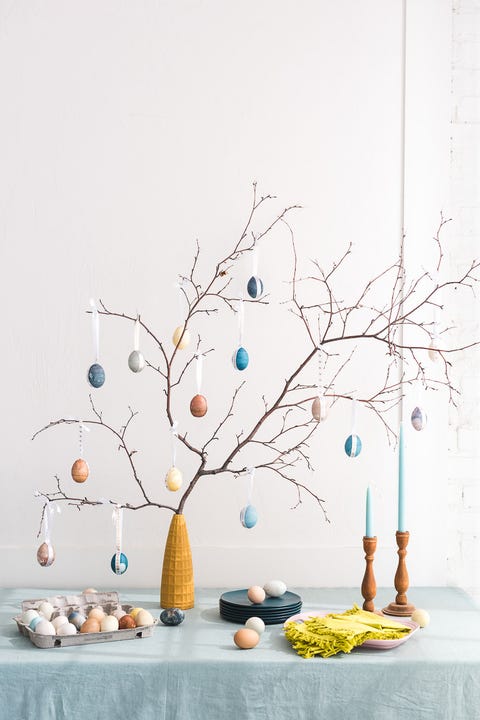 Call on Mother Nature for this understated look. No dyes, no kits, just a fridge full of fresh produce.
Get the tutorial from The House That Lars Built »
Easter Egg Tree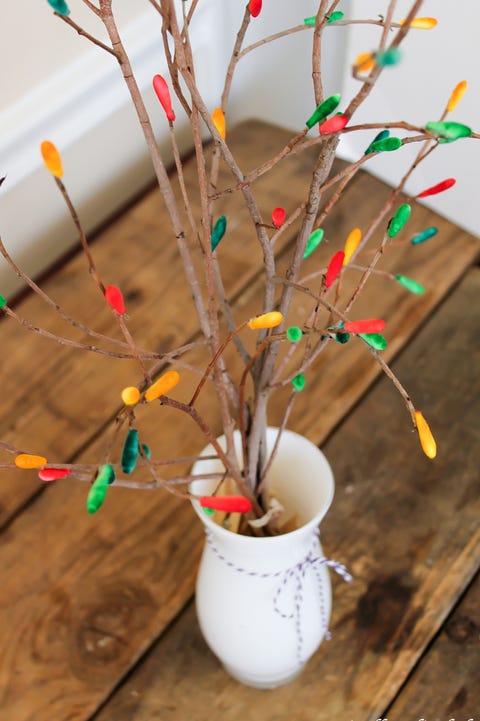 The "eggs" on this Easter tree are made using cut Q-tips and dye. If you'd like, you can water down the dye for more of a pastel look. You can also use jelly beans instead of Q-tips (but watch out if you have pets!).