The more, the merrier — especially when Hallmark Christmas movies are involved. While it might feel like the holiday season is far away, Hallmark is here to make our spirits bright (months in advance): To celebrate its 10th anniversary of holiday magic, Hallmark Channel and Hallmark Movies & Mysteries will air 40 brand-new Christmas movies in total, starting October 25. That means that we're in store for 40 times the hot cocoa, Christmas carols, and tree lighting scenes.
Hallmark Movies & Mysteries kicks things off with "Miracles of Christmas," 16 all-new movies airing on Thursday and Friday nights from October 25 through Christmas. On Saturday and Sunday nights — along with the entire week of Thanksgiving! — tune into Hallmark Channel to catch up with your favorite Hallmark regulars (and Queens of Christmas) Candace Cameron Bure, Jodie Sweetin, and Lacey Chabert. As you wait for the most wonderful time of the year to begin, learn more about the star-studded movies you'll be watching from October through December. And if you're too impatient, you can also watch their most popular holiday movies from years past every Friday night as a part of Hallmark's "Countdown to Christmas" or stream them at your own convenience with Hallmark Movies Now.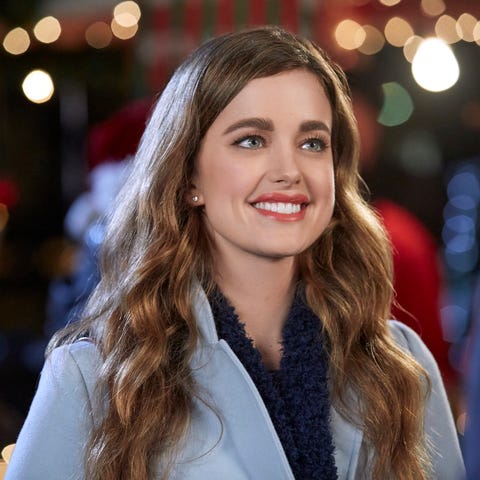 Friday, October 25 at 9 p.m. on Hallmark Movies & Mysteries
For Corey (played by Ashley Newbrough), everything's fine and well until a visitor (played by Kyle Dean Massey) shows up at her mom's antique shop. Their interaction causes Corey to ask one major question: Why didn't she follow her dream of becoming a theater director and more importantly, is it too late?
Christmas Wishes & Mistletoe Kisses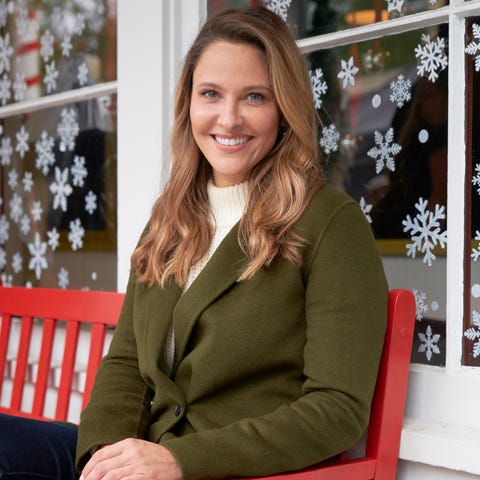 Saturday, October 26 at 8 p.m. on Hallmark Channel
Even in the cheery world of Hallmark, the holidays are insanely stressful. For Abbey (played by Jill Wagner), December brings a new job as an interior designer and a potential love interest who just so happens to be her brand new boss. Things get complicated, to say the least.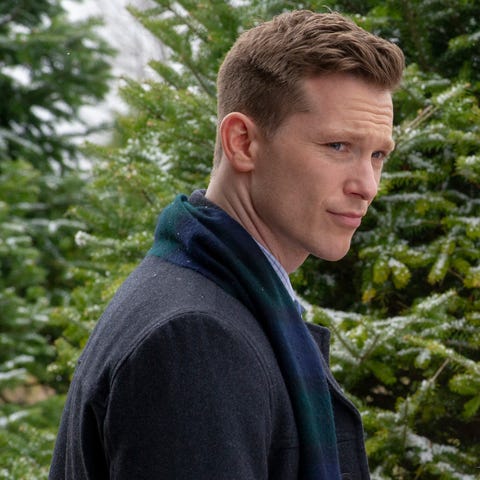 Sunday, October 27 at 8 p.m. on Hallmark Channel
Chad Connell and Erica Deutschman partner up in this cheery Christmas film. While the plot hasn't been released, one thing's for sure: It'll be full of Christmas cheer and Hallmark-worthy romance.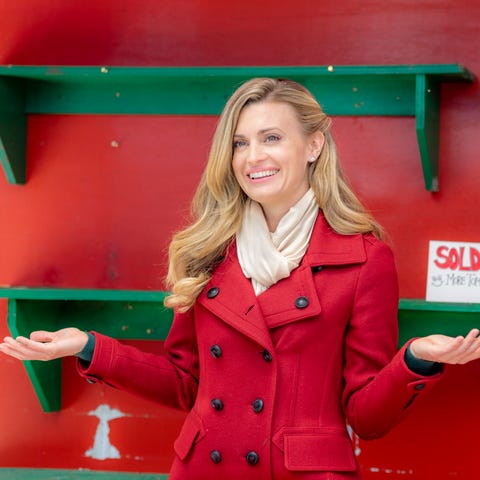 Thursday, Oct. 31 at 9 p.m. on Hallmark Movies & Mysteries
Brooke D'Orsay and Trevor Donovan bring together two of our favorites — Christmas and the feeling of nostalgia — in this seasonal movie.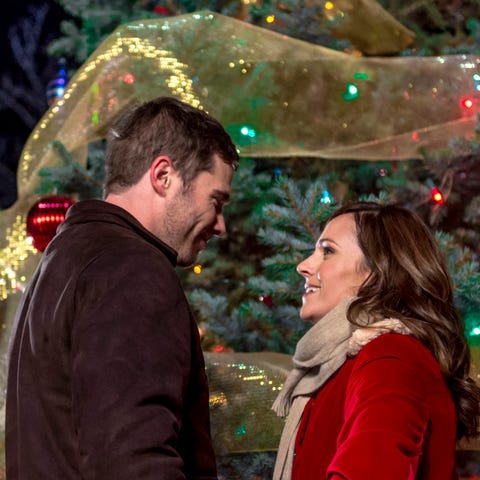 Friday, November 1 at 9 p.m. on Hallmark Movies & Mysteries
This movie starring Nikki DeLoach and Michael Rady is proof that Christmas miracles really do exist. When Dr. Sharon Hayes (played by DeLoach) visits her hometown and meets a little girl and her disheartened dad (played by Rady), she rediscovers what the holiday is truly about: love.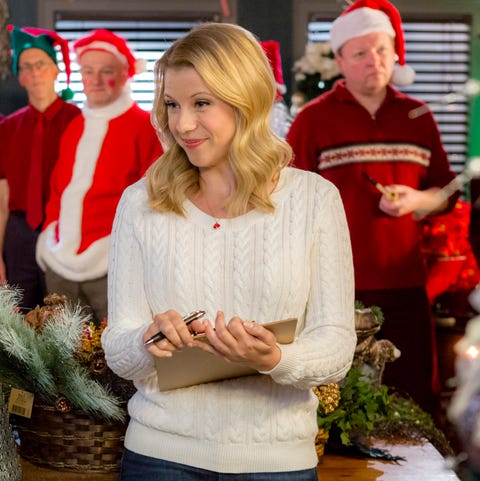 Saturday, November 2 at 8 p.m. on Hallmark Channel
Enter this season's candy cane drama. Fuller House's Jodie Sweetin joins Hallmark regular Andrew Walker in her third holiday movie. She plays Cate, the CEO of the Merry & Bright Candy Cane Company, who thinks she's being set up with Gabe (played by Walker), but instead he's really trying to find ways to optimize — or even, take over — her business.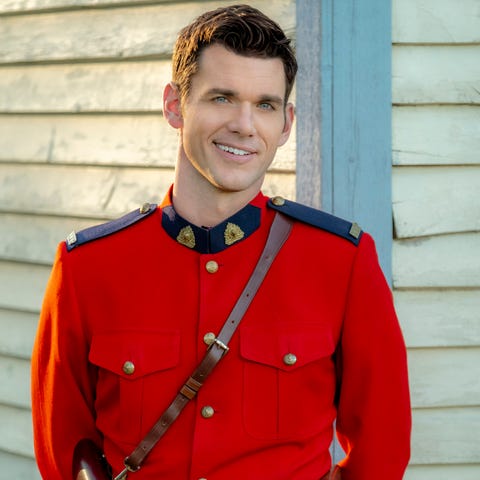 Sunday, November 3 at 8 p.m. on Hallmark Channel
No Mountie here: When Calls the Heart star Kevin McGarry brings the drama in his first-ever Hallmark movie, Christmas Scavenger Hunt. The movie — you guessed it — is about a town's annual scavenger hunt. The catch? Two exes (played by McGarry and Kim Shaw) are forced to team up and keep the Christmas spirit alive.
A Blue Ridge Mountain Christmas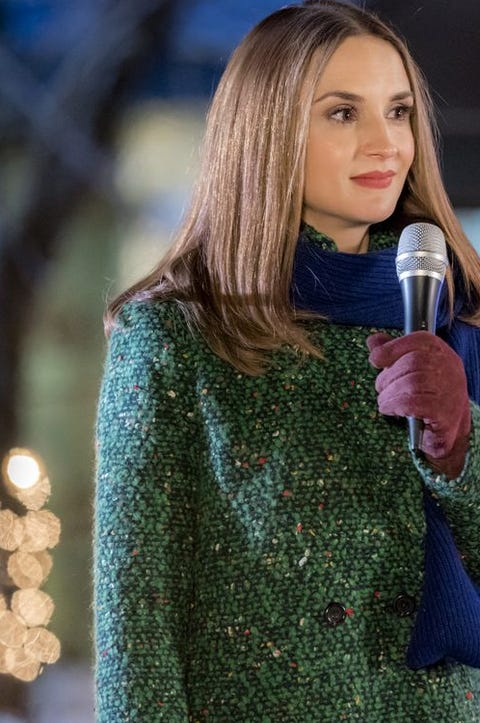 Thursday, November 7 at 9 p.m. on Hallmark Movies & Mysteries
Our guess: Rachael Leigh Cook and Benjamin Ayres head to the mountains — Blue Ridge Mountains, actually — in this new Christmas flick.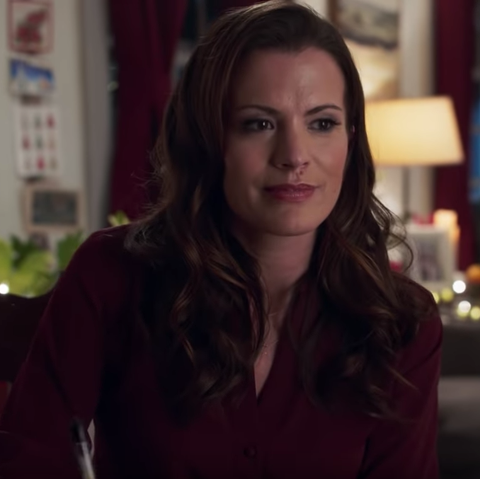 Friday, November 8 at 9 p.m. on Hallmark Movies & Mysteries
Audrey (played by Melissa Claire Egan) writes a year's worth of letters to Matt (played by Marc Blucas), a soldier in her brother's company oversees. As the holidays get closer, their relationship intensifies when Matt makes a surprise visit to her hometown.
Picture a Perfect Christmas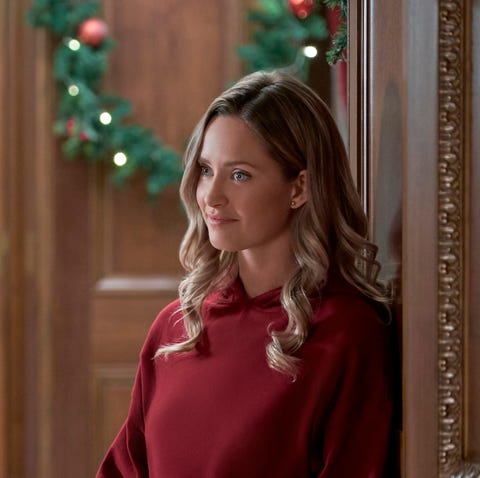 Saturday, November 9 at 8 p.m. on Hallmark Channel
The best things in life can be unexpected, which is true for this young sports photographer (played by Merritt Patterson) who moves back home to care for her grandmother. While there, she meets a man (played by Jon Cor) who needs someone to care for his nephew — and you guessed it, she's happy to lend a helping hand.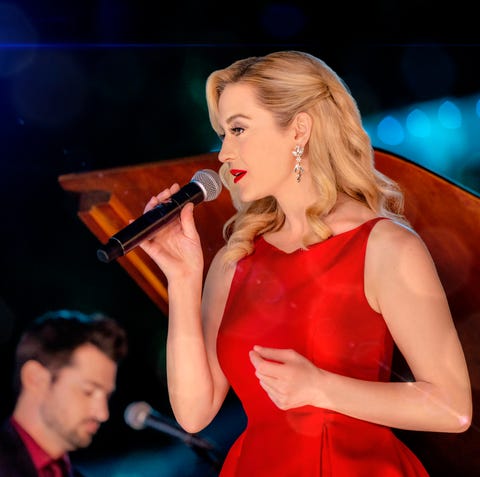 Sunday, November 10 at 8 p.m. on Hallmark Channel
Kellie Pickler is back under the mistletoe: She's teaming up with Tyler Hynes and Patrick Duffy in The Mistletoe Secret. Does that mean we'll get more music from Kellie? No word yet. Our guess is that the movie is based off the best-selling book by the same name, which follows one man's quest to find the blogger who often writes about loneliness and love. Although he isn't able to track her down, he finds someone else: Aria, a waitress at the Mistletoe Diner.