There's no doubt that Easter is one of the prettiest seasons: There are pastel colors swirling on hand-dyed eggs, everyone is dressed to match in their Easter Sunday best, and everything is set against the backdrop of spring, when the grass returns and flowers start to bloom again. Pink tulle dresses, pastel purple ties, yellow eggs, and green grass — it all meshes so perfectly together. But did you know there's a deeper meaning behind some of these Easter colors? It's not just a coincidence that pink, violet, white, and green seem to be everywhere this time of year.
A lot of the symbolism has to do with liturgical colors, aka the colors in the clothes that priests wear and the banners hanging around the church. The colors of the vestments have meaning throughout the year, but during lent and Easter, many of these hues used in the garments are meant to represent different aspects of Jesus's life, death, and resurrection. (And, of course, flowers have their own, non-religious symbolism, too.) So next time you break out the Easter decorations or start to dunk hard-boiled eggs into their traditional dye colors, keep these Easter color meanings in the back of your mind.
White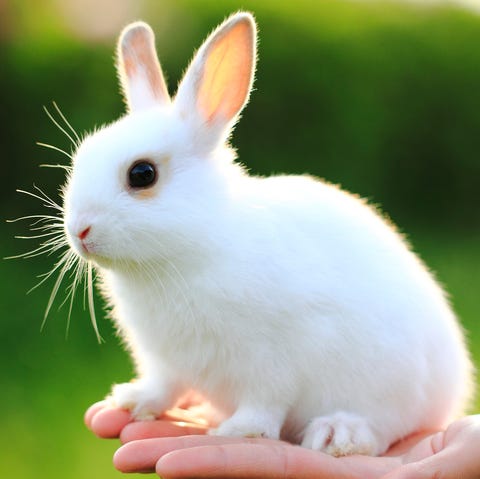 White is a symbol of purity and innocence, and it's also the color of the Easter lily, which has lots of religious significance. For example, it's been said that white Easter lilies grew in the Garden of Gethsemane after Christ's crucifixion. And in art, white lilies are often associated with the Virgin Mary as a symbol of her purity.
Pink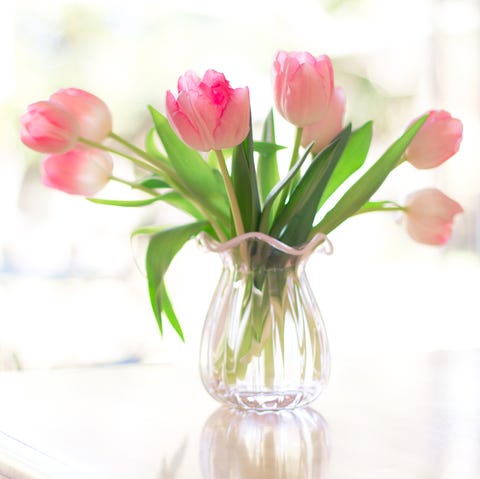 As far as liturgical colors go, pink — which means joy — is worn only twice: on the third Sunday of advent, and the fourth Sunday of lent. And outside the church, sending someone a pink rose is also a happy message, symbolizing joy, happiness, grace, and gentleness, according to Fifty Flowers.
Yellow/Gold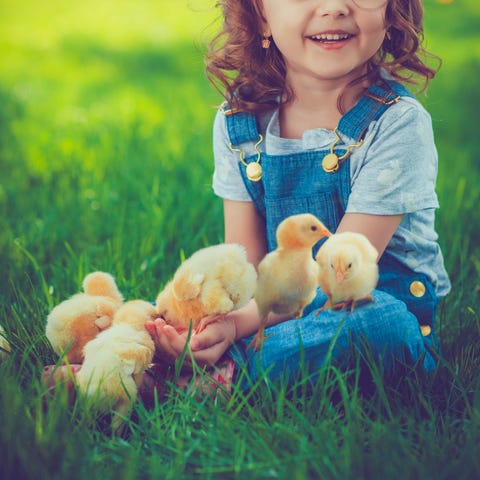 As spring rolls around, yellow and gold represent the return of the (much missed) sunshine. When it comes to flowers, though, yellow flowers are symbol of friendship. And in a religious context, gold represents joy, victory, and triumph, as in the resurrection's triumph over death.
Red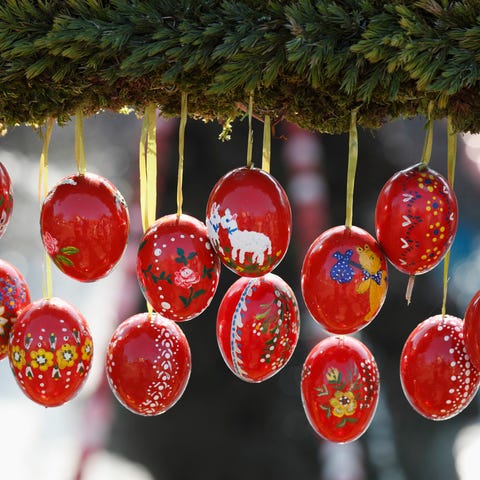 Though red isn't used a lot for decorating during Easter, it still has a huge significance for the holiday: Red is worn on Palm Sunday as a symbol of the blood of Christ and His sacrifice for humanity.
Violet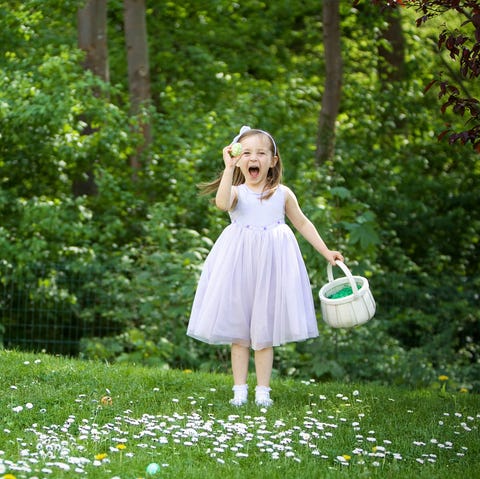 Violet is worn by clergy throughout the season of lent as a symbol of penance, humility, and melancholy. It's supposed to serve as a reminder of Jesus's suffering.
Green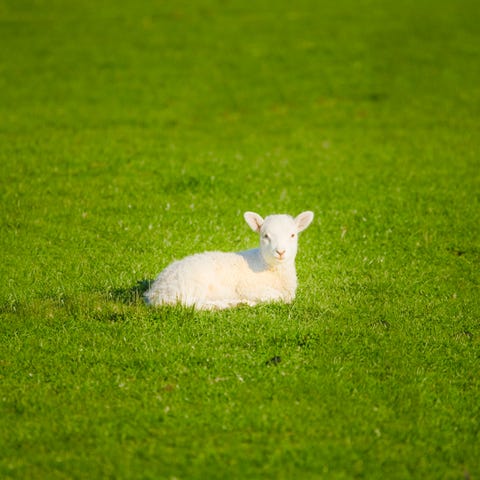 Green is a symbol of eternal life, along with rebirth and renewal. It's a color and meaning most appropriate for spring, when everything starts blooming again.